This site is reader-supported. If you click on some of our links, we may receive a commission at no cost to you. [Disclosure]
Social media marketing is one of the most effective instruments business owners have access to. It enables you to engage with your audience and establish a community surrounding your business. It can also be used to find out more about your audience to best satisfy their requirements.
Regardless, there are a number of steps and considerations to make before you create a profile page and begin marketing on your preferred social media site.
Determine Your Purpose and Goals
Think about why you're utilizing social media and what you expect to accomplish? There are numerous reasons to make use of social media. It may be to sell products, drive business to your landing page or develop a subscriber list. Do you want to create relationships with your existing prospects or generate new leads? Examine both your immediate and future goals.
For instance, if you want to create your subscriber list through social media marketing, what numbers do you want to see by month-end or in two years from now?
Setting the ideal objectives for you and your company will help you establish a social media plan that's efficient and valuable.
Choose Tactics to Support Your Goals
Based on your goals there are various tactics to consider. Let us assume you want to drive traffic to your opt-in page. To achieve this you might decide to conduct a sweepstake or contest that encourages individuals to sign up. You can develop a content marketing method especially for social media that highlights you as an expert and advertises your opt-in offer. When you have identified the precise approach, construct a course of action and time frame.
Recognize Your Brand Message
What message do you wish to communicate on your social networks page and how do you wish to convey it? Your message and brand name must reinforce your other branding endeavors. Then again, your method can be varied on social media.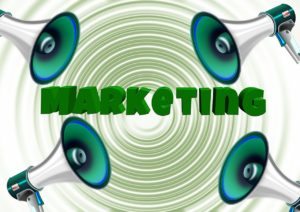 Determine the tools and innovations that can assist you to attain your social media marketing objectives. For instance, there are resources that electronically post a link to your website blog. Also, you can add plug-ins to your site that assist visitors to interact with you on social media.
Think about including social media marketing if you have an advertising budget and strategy. You might be amazed at the outcome. It might alter the way your organization handles marketing.
How Social Media Marketing and Advertising Works
Social media websites have actually been providing marketing programs for some time now. Sites such as Facebook, Instagram, and LinkedIn supply business owners with the platform to advertise and access targeted groups. Furthermore, it's another avenue to influence your audience and widen your marketing technique outside of Google.
Why Social Media Advertising Works
Along with the reality that countless individuals log on to their Facebook, Twitter, Instagram, and Tumblr accounts daily, they're further connecting to those sites from their cellphones. That suggests that as a marketer on these sites, you're gaining access to your audience on a relatively constant basis.
Unlike other marketing mediums, it's fairly new so it gets their attention. Other forms of advertising can start to lose their effectiveness as users get familiar with them. Social media marketing is still current and for that reason it's efficient.
Targeted Ads
Social networks further hold the distinct capability to advertise instantly to extremely targeted consumers. While the majority of online marketing contributes to about 38% targeting precision, Facebook in general, yields about 89%. On Facebook, you'll only spend to reach those best suited to your business.
The reason is that Facebook and other social marketing websites enable you to divide your audience. You can generate ads based on your customer's age, gender, interests, connections, and location. Occasionally, you may also discover consumers who are comparable to your finest clients and produce ads particularly for them.
Generally, social media marketing is less costly than lots of other marketing avenues and strategies. You reach more individuals and get more reactions from those individuals. You also have access to analytics, which others do not offer. In that way, your marketing efforts aren't based on speculation.
Short of analytics, you're simply not aware whether your ad succeeded or not. For any kind of internet marketing, analytics are important. It provides an unmistakable and specific method to determine which particular ads are performing and to what degree. You remain in control over your spending and your outcomes.
Summary
There are numerous social media platforms and they're here to stay. Regardless of whether you're a small business owner or own a large chain of businesses, you have the ability to capitalize on the viral nature of social media to expand your business quickly. Failing to do so will not only cause your competitors to swiftly outperform you, but you will potentially be leaving lots of money on the table.
Are you using social media to broadcast your business? If so, how has it made a difference?